Cloud 9 Workshop provides Art Experiences for All. The focus of our workshops is on the positive experience shared with friends and family. We empower and inspire our participants to create fun and functional crafts from re-purposed and recycled materials. C9W intends to instill a DIY spirit in our community. Our events provide a platform for the exchange of thoughts, ideas and solutions for our everyday tasks, challenges and celebrations.
View 1 min. video. or View Project Gallery.

In the News:
NEW! Wednesday, Jan. 25, 2017 Fox 6's Real Milwaukee's Brian Kramp Visits the Studio LIVE 
Kramp joins ArTogether for Tot's Dinosaur Discovery & Salt Dough Valentines
Metroparent Magazine on Facebook LIVE at Cloud 9 Workshop
An inside look at Cloud 9 Workshop's After School Art Club
Cloud 9 Workshop featured in the Milwaukee Journal Sentinel's Lifestyle Section, Fresh
9 Summer DIY Projects for Kids by Alison Sherwood
Milwaukee By Storm Visits Cloud 9 Workshop
Local Blogger, Amber Storm shares her first-hand experience of Cloud 9's Feeling Crafty!
Fox 6's Real Milwaukee's Chip Brewster visits the studio LIVE
Experience Cloud 9 Workshop's ArTogether for Tots (3rd Video on Page)
Kelcey goes LIVE on Today's TMJ4-The Morning Blend,
Sweet & simple Halloween costumes for babies in WI
Monthly Craft Column – Metroparent Magazine, Kelcey's Craft Corner
Cloud 9 Workshop featured on Fox 6 WITI Real Milwaukee
How to make cereal box journals & Adventures as a Mompreneur
Kelcey's LIVE Interview & Craft Demo on Today's TMJ4-The Morning Blend,
Earth Day feature & How to make Tuna Can Bird Feeders
Kelcey on the air with Jim & Ron on the The Biz Connection
The Journey of starting Cloud 9 Workshop
Kelcey's Interview with Alison Sherwood for Fresh by the Milwaukee Journal Sentinel
DIY can save you money and bring people together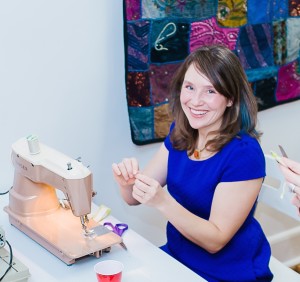 Kelcey Kalumbula created Cloud 9 Workshop in 2012. Thats me! Let me take it from here…I strive each day to balance my roles as an artist, teacher and event planner AND mom, daughter, wife and friend. My husband, parents, 3 kiddos ages 4, 6 & 9 and friends are what keep me movin' & groovin' and provide unwavering support, and encouragement.
To give you my best, I have completed the following:
BA in art & packaging from Michigan State University
MS in art education from Concordia University Wisconsin
Current certification and professional teaching license in Wisconsin
Nine years experience in event planning for city government and non-profits