Home
EXCITING NEWS!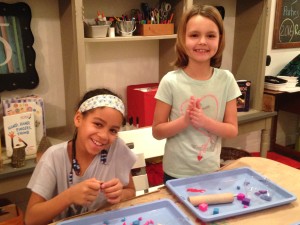 NEXT WEEK! Summer Eco-Art Camp at Cloud 9 Workshop! Eco-Art Camp is an opportunity for kids, ages 6-12 to learn how to transform everyday objects into functional works of art. We will explore art media including: sewing, woodworking, printmaking, bookmaking, paper making & drawing. Summer Enrollment NOW OPEN! REGISTER TODAY!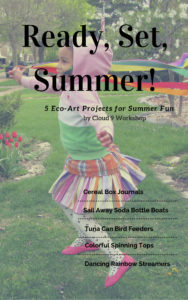 Introducing Cloud 9 Workshop's First E-book, Ready, Set, Summer! 5 Eco-Art Projects for Summer Fun. Learn more and download a FREE copy! Summer is the perfect opportunity to CREATE, DREAM, EXPERIMENT & EXPLORE side by side with your child. At Cloud 9 Workshop, we call this ArTogether. In this, our first E-book we share 5 Eco-Art ideas using materials commonly found at home.
Curious what's in the works for fall? Join our Facebook Event, "Get Your Craft On, A Fall Sneak Peek!" As our projects develop and roll off our workbench you'll be the first to know and view photos.