Description
Projects designed for grades K4-5th
Cloud 9 Eco-Art Camp is an opportunity for kids to explore, invent, experiment and CREATE using up-cycled materials & a variety of art media. Workshops are taught by certified art educators & designed to integrate practical skills such as sewing, basic tool use, problem solving & math. 2018 Summer Camp Schedule will be posted December, 2017!
A look back at Summer 2017!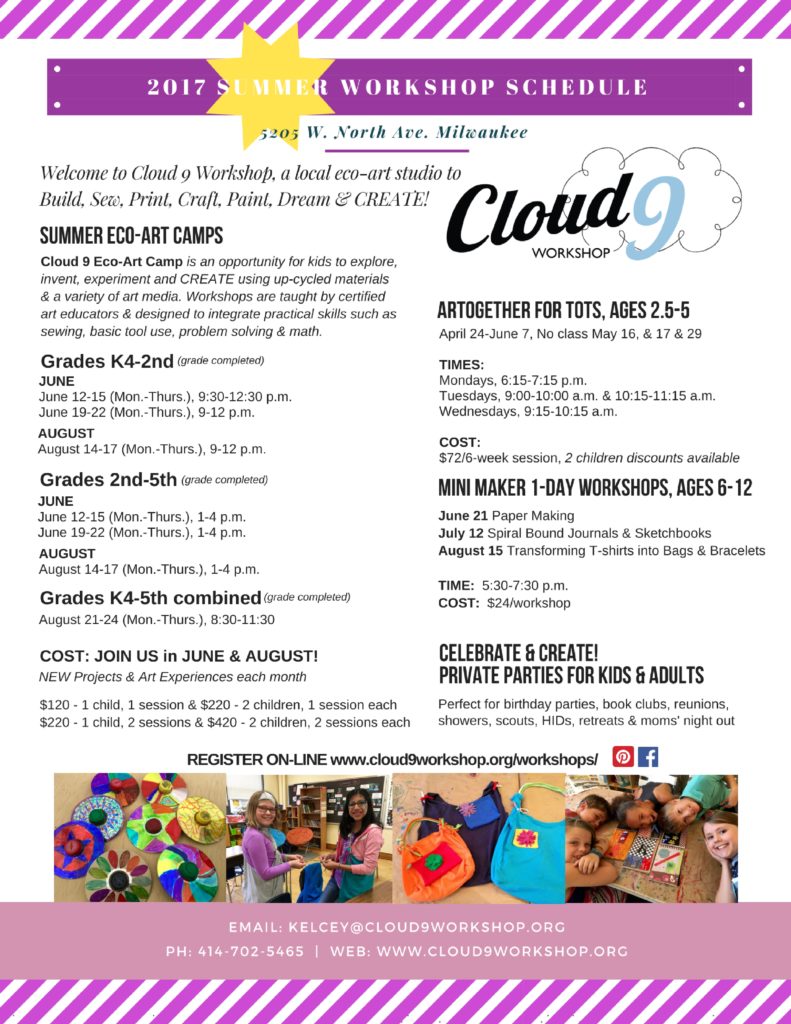 SaveSave
SaveSave
SaveSave