Happy New Year from Cloud 9 Workshop! LOOK what's coming in January, February & March! Those are 3 snowy & cold months in Wisconsin don't ya know (that's my Yooper roots talking:) Don't hide away like a fuzzy brown bear. Come on out to enjoy quality time with friends, crafting and chatting the nights away.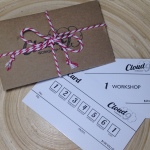 Planning to attend each month? Now we're talking…consider a C9W punch card, 3 workshops for $50. Now let's see, that's 7 1/2 hours of crafting guidance on 12 fun & functional eco-friendly projects including all tools and materials. You Betcha! That's what my grand daddy would call value!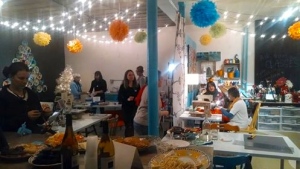 What's that you say, dates don't quite work for you. That's too bad but not to worry! What if we said you can pick the date, the time, the projects and the guests and we'll take care of the rest? Sound too good to be true? Not at Cloud 9 Workshop, that's what we call Cloud 9 living! We've got the details written down here.
I know, you've been waiting patiently for those projects and I appreciate it, here you go! Drum roll please……..
January 15 & 16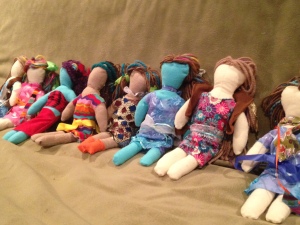 – Projects: Jewelry Organizers, Hand & Neck Warmers, Translucent Tissue Votives & Valentines.
February 20- Projects: Cloth dolls, Clothespin clips & magnets, Felted wool earrings & Happy birthday pop-up cards
March 19 & 20- Projects: Embroidered baby-onesies & towels, Juice pouch purses & diaper clutch, Wooden dowel photo holders & Cards for baby
Looks good eh! Don't wait to REGISTER, I've got to get things ready!