Feeling Crafty Friday Nights blends the fun and excitement of a party with the instruction and accomplishment of a class.
Most Common FAQ:
CRAFTING?? Do you mean mile-long afghans, teddy bear light switch plates and plastic canvas geese magnets?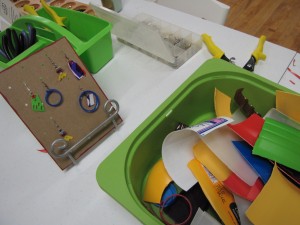 ANS: No, no, no my friends, no. The word seems to have been given a bad rap in recent years; perhaps the past 30. Erase that image and envision projects that take inspiration from our natural world, past masters of art, architecture, literature and science and … the hundreds of ideas you've PINNED and longed to do on the Web if only…deep sigh, if only…      NO WORRIES! Cloud 9 Workshop to the Rescue!!
Cloud 9 Workshop has designed just the experience for you! Feeling Crafty Friday Nights takes care of all the preparation, set-up and clean-up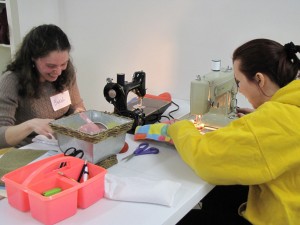 so you can focus on the fun! Each event will feature one project from four categories including: Fashion, Home Décor, Children and don't forget the Wild and Wacky. For example: Test Tube Flower Vases, Re-purposed Plastic Bottle Earrings, Image Transfer Garden Stakes, Mod Podge Glass Votives or Travel Games for Kids.
Projects are always functional and designed to repurpose and reuse common and uncommon materials found at home. No crafting experience necessary, I'm there to help you out!
UPCOMING DATES:
Visit us the 3rd Friday of each month!!
Friday, July 19, anytime 6:30-9:30 (5 spots remain)
Friday, August 16, anytime 6:30-9:30
CLICK HERE For More Info. & To Register